OK, kids, here is the final installment of my male pop star feature, this time including the vocal and rock/pop artists. This has been really fun for me to write and gotten me back into some of the men I have been neglecting. I hope some of you found some new male pop artists to support, and I hope more will be on the scene soon. Enjoy!
Note:There is a common misconception in the music industry today.. An artist singing a song on a stage: pop artist. A singer performing with a band on stage: rock band. Further muddling everything is the overused term: indie rock. What people fail to recognize is that before the last 20-30 years...all pop music was done via live instruments. Bands such as Fall Out Boy or Maroon 5 are not rock bands at all...they are pop bands. They use elements of rock in their pop music...but so do Pink and Kelly Clarkson. So, here are a few of my favorite pop bands out right now sporting a male singer.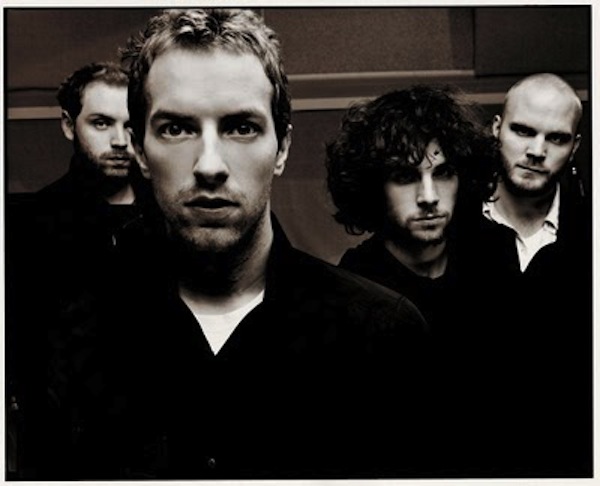 Arguably the biggest "rock" band of this generation in terms of commercial success, Coldplay made an almost instant splash with their debut album in 2000 and have been veritable hit machines from that point. Massive songs such as "The Scientist", "Viva La Vida" and "Yellow" made them a household name, but it has been their continued pop sensibility and strong live performances that have kept them around. What I personally love about the band is that they have managed the difficult feat of constantly evolving and changing their approach to music while maintaining their sound. It has gone from simple piano ballads to huge arena rock anthems and now foraying into dance music...but always remaining Coldplay. Not that it is possible that you haven't listened before...but maybe now is the time to revisit the reasons we all fell in love with them to begin with.
Recommended Listening: The Scientist, Paradise, Fix You
OK, not a band, and yes arguably not even rock. But I think that he at least has something of a rock sensibility to many of his songs, much the same as the writer of his biggest song
Whataya Want From Me:
Pink. The frequently controversial and always talented Adam Lambert may have lost the title of American Idol to Kris Allen but it isn't difficult to tell which has been more successful, both in the pop culture sense as well as commercial. Adam is a boy who can blow your fave's vocals out of the water. Sure, he has a little bit of trouble showing restraint...but many great singers have the same problem (Looking at you, Strainguilera). While his debut wasn't quite the smash I think we were looking for, there were some serious pop gems on there and I have faith that his follow-up will be his true blast-off moment. Let's get Glambert.
Recommended Listening: For Your Entertainment, Whataya Want From Me, Strut
The only band of the old emo-pop-punk era that, in my opinion, found its way out of those murky waters and into mainstream success, and even more found a way to stay there. Back in those days, it was always hard to tell who was my favorite of the bands and who would continue to do well because it was a very same-sounding genre. However, My Chemical Romance slowly built their sound to be bigger, more interesting, and much more catchy than the rest of the bands. And as they slowly dropped (even the massive Fall Out Boy is now gone), My Chemical Romance took their time and have created near classics in the genre. While their sound has gotten progressively more rock-inspired, their pop sensibility has remained and they always leave us with catchy tunes to bop around to in our cars. So while I will always love that era of music for nostalgic purposes, it is My Chemical Romance that I will continue to look forward to putting out new music.
Recommended Listening: Welcome to the Black Parade, Famous Last Words, The Only Hope for Me Is You
Bruno is an artist that has had a little bit more controversy to him than I understand. Perhaps he led with a few too many schmaltzy love songs. Perhaps he didn't quite deliver on the promise of his debut EP when he released his follow-up debut album. But in my mind, there is no one who is playing the music game better than him right now. Exceptional vocals, one of the strongest songwriters in the industry, and let's not forget his production team The Smeezingtons who have produced a set of knock-out hits. And have you seen the kid perform? For me there is no doubt that Bruno is one of the best overall pop artists we have...the question will be if the public continues to believe the same thing.
Recommended Listening: Talking to the Moon, Runaway, Today My Life Begins
I find it difficult to talk about Shayne. He is almost certainly the most talented, attractive, and nicest guy on this list. His X-Factor performances were nothing but sublime, and some of his recordings have made good on that promise. But much of it has been the kind of muddled, overdone pop music that someone with much less talent and initial fanbase would put out. The public agrees. He has been dropped from his label after never finding the success they desired, both locally and internationally. I hear he has a new label...perhaps they will know how to utilize him and his talents more effectively.
Recommended Listening: Somewhere Over the Rainbow, Breathless, Melt the Snow
One of my absolute favorite finds in the last couple years is Swedish singer-songwriter Erik Hassle. A beautiful, soulful voice and a set of songs that refuse to have a flaw...each and every moment of an Erik Hassle album or EP have left me craving more. Recently featured on a John Dahlback dance track...Erik is the guy on this list that I want most to find some wider success because I have nothing but faith that he could rise to the occasion. Really the only other thing I can say about him is Go. Go download his music. Go do it right now. Go. Go. Go.
Recommended Listening: Love Me To Pieces, Don't Bring Flowers, Are You Leaving?