So earlier this week we delivered the Top 10 albums released in 2011...so now we wanted to treat you ADD chil'ren with the Top 50 songs RELEASED in 2011. Meaning, a song like E.T. that was released on Teenage Dream last year is no eligible for this list. There might be a couple songs which were technically released as a single in December, but if it is on an album released this year, we still counted it. Also, this is not a singles list, so there are album tracks on here as well as singles. I hope you enjoy, and look forward to hearing what you all think of our list!
1) Lady GaGa – The Edge of Glory
An audio parade, no song hit me this year so far the way EOG did. It is a joyful anthem complete with saxophone solos, elevated vocals from GaGa, and is one of the best songs we have heard from the Lady ever. Sure, the video sucked, but that doesn't stop me from screaming like a 14 year old stan when it comes on in a club!
2) Adele – Someone Like You
Where EOG grabbed me with elation on first listen, I remember when Adele premiered this song on the Jools Holland show late last year and it put me on the opposite spectrum of emotions. I didn't even have anyone to relate the lyrics to as many do, but I was immediately emotional. I watched it for hours that night, just watching her sing and mean every single syllable of the song, and even get a bit misty near the end. It was a small sample of what was to come with 21, but remains Adele's finest moment of what will be a long and stunning career.
3) Britney Spears – Hold It Against Me
As I mentioned in my albums post, I am not Britney fan. But when this demo popped up, I played it out like it was the first dance song I had ever heard. And then came the final product. I played it over 100 times in just one day, and to this day it is the best dance song made this year. Britney hasn't sounded so natural, sexy, and confident in a while without the help of auto-tune, and the dubstep breakdown is enough to be using the trend without being drowned out by it. One of Britney's best songs in years, and definitely the best off of her sub-par album. But with singles like this, how could I hold it against her?
4) Jennifer Lopez – On The Floor feat Pitbull
One of the most surprising and undeniable hits of the year is JLo's Stereo Love rip-off. She came back hard with a stunning video, a hot dance routine, and live singing during her performances. Oh, and that chorus. THAT CHORUS. I swear I can't get my speakers loud enough when the chanting begins. Months and months after the fact, it is still exciting to hear in a club and while her 2nd single and album aren't doing the numbers I am sure Miss Jenny would like, she can be happy that she has made one of the finest club songs of this entire EuroPop era.
5) Beyonce – Run The World (Girls)
This song being so high on the list might surprise people. The song flopped! The sample is nowhere near subtle! I don't care. If I didn't love it when it premiered (I did), and the video wasn't undeniably flawless (it is), and her performances hadn't been anything short of career defining (they are)…at the heart is still a drag queenly, hair flipping, dancing, good ass time. Pon de Floor and all of the Major Lazer brand of dance music has been on my iPod for a couple years now, and I don't mind hearing Beyonce growl and yelp all over it. It was a perfect pairing, and all of the visuals that go along with it were just amazing bonuses.
6) Emmylou Harris- The Road
Emmylou is like a successful Stevie Nicks (I KID!). But, their earthy, folky auras have always reminded me of each other. But whereas the First Lady of Fleetwood Mac went the way of a mystical witch, Emmylou has resigned herself to become this musical fairy figure in the country and folk world. She is at any festival she can find in the country, she is singing light backing vocals on any numbers of artists' songs, all the while using her flawlessly light and aged soprano voice to put out her own wistful music. The Road is one of her finest moments in years, and also one of her weariest. "So I carried on, you can't be haunted by the past. People come, people go, and nothing ever lasts," Harris sings on this track with the type of authority that only comes with the wisdom of old age. Please Emmylou…keep it coming.
7) Adele – Rolling in the Deep
If Someone Like You is the primary song choice for Adele when she is wistfully mourning the end of her relationship, Rolling in the Deep is one of the fiercest and most knocking break-up jams post-Since U Been Gone. "See how I'll leave with every piece of you, don't underestimate the things that I will do," she threatens to her ex, making it clear that her broken heart will not go unavenged. It is the perfect album opener, and the biggest song of 2011 so far. I dare you to not tap your foot along to it.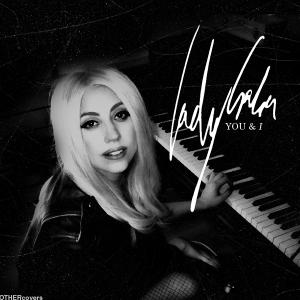 8) Lady GaGa – You & I
I surprised even myself when I put this song so far up on the list. We have been hearing this song from GaGa's tour for about a year now, and while the tour version sounded like another rehash of Speechless which was a rehash of Brown Eyes, the heavily produced version on the album is far different. It is a Southern rock anthem that has a direction that I could see GaGa going in and being quite successful. It is a well-written song, sung to perfection, and has an authentic pub sing-a-long feel to it. Is it as good as Speechless is in terms of GaGa ballads? No. But it is far and above most of the songs on the album, and one of the best songs of the year.
9) Beyonce – Schoolin' Life
I knew another Bey song had to make my top 10. Was it going to be the gleeful 90s throwback Love On Top? The dramatic and sung-for-filth Best Thing I Never Had? No. It had to be this one. I like when Beyonce gets ghetto, and I LOVE it when she brings sassy Sasha to the table. This track oozes in spunkiness, and is one of the instant classics of this era. Who needs a degree when Beyonce schools us in life?
10) The Saturdays – Notorious
My favorite girl group around right now has unleashed their lead single for their upcoming single, and it is quite the choon. More attitude and bumpin beats than one track ever deserves to have, these chicks DELIVERED on this one, stating in no uncertain terms that they are the baddest bitches around. And I am inclined to believe.
11) Explosions in the Sky - Human Qualities
12) Nicole Scherzinger - Poison
13) Wynter Gordon - Still Getting Younger
14) Alison Krauss & Union Station - Dimming of the Day
15) Beyonce - Love On Top
16) Kreayshawn - Gucci Gucci
17) Beth Ditto - Open Heart Surgery
18) Dr Dre ft Skylar Grey & Eminem - I Need a Doctor
19) Dev - In The Dark
20) Kelly Rowland ft. Lil Wayne - Motivation
21) Natalia Kills - Mirrors
22) Blake Shelton - Honey Bee
23) Beyonce - Best Thing I Never Had
24) Lady GaGa - Schiße
25) Adele - Set Fire to the Rain
26) Wynter Gordon - Til Death
27) The Low Anthem - I'll Take Out Your Ashes
28) Chris Brown ft. Justin Bieber - Next 2 You
29) Katy B ft. Ms Dynamite - Lights On
30) Lady GaGa - Born This Way
31) Nicole Scherzinger - Don't Hold Your Breath
32) Adele - Take It All
33) Clare Maguire - Last Dance
34) Swizz Beatz ft Eve - Everyday (Coolin')
35) Lissie - Oh Mississippi
36) Bright Eyes - Ladder Song
37) Lupe Fiasco ft. Skylar Grey - Words I Never Said
38) Britney Spears - How I Roll
39) Alex Gaudino ft. Kelly Rowland - What A Feeling
40) Jennifer Hudson - I Remember Me
41) Trina ft. T-Pain - Ghetto
42) Alison Krauss & Union Station - Paper Airplane
43) Mohombi ft. Nicole Scherzinger - Coconut Tree
44) Jordin Sparks - I Am Woman
45) Coldplay - Every Teardrop Is A Waterfall
46) Dierks Bentley - Rovin' Gambler (with the Punch Brothers)
47) Clare Maguire - This Is Not The End
48) Adam Tyler - I Won't Let You Go
49) Natalia Kills - Wonderland
50) Pitbull ft. Chris Brown - International Love